Dental Fillings in Kirkland
Tooth decay is a bacterial infection that is best treated as soon as possible, while the cavity is still small. Left untreated, caries can spread deeper into the nerves of teeth (creating abscesses) or into adjacent ones.
Do I Have a Cavity?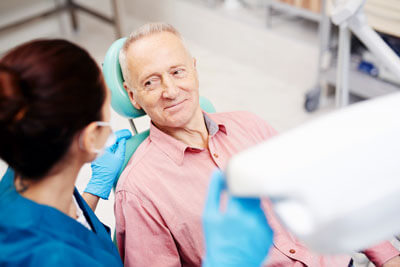 Not all cavities are visible or painful. Dr. Downing Moua or Dr. Thomas Vu will evaluate your tooth and order a digital X-ray to assess the extent of decay, if applicable. Some common symptoms include
Sensitivity to sweet foods or drinks
Pain when chewing
Gaps between teeth
Discoloration
Food or floss catching between teeth
Most cavities form between back teeth or just inside of the deep grooves on their chewing surfaces. Since these areas are difficult (or impossible) to clean with a toothbrush, extra preventative measures must be taken.
Our office provides composite white fillings instead of traditional amalgam restorations. These mercury-free options aren't just safer for teeth, they're also less invasive. Since composite material bonds directly with tooth enamel, there's no need to physically alter additional tooth structure to hold it in via mechanical retention. In other words, white fillings are generally smaller than silver versions. This keeps treatments smaller and more conservative, as well as more visually attractive.
Composite fillings are available in a variety of shades. Dr. Moua will use a special tool to measure the color of your teeth, then select the corresponding shade of filling material. After the composite is placed, it blends in with your overall tooth structure so that no one will be able to tell a difference.
Dental fillings are completed in one appointment. Dr. Moua will numb the tooth with local anesthetic then clean out the decayed areas with a small tool. After gently etching the prepped enamel, he hand-shapes the composite into the opening and cures it into place. The numbing medication will wear off within a few hours. If desired, we can also provide a light sedative such as nitrous oxide (laughing gas) to keep you comfortable.
Are dental fillings covered by my insurance?

Most dental insurance policies will cover fillings, so long as you have not exceeded your annual benefit allowance. Our care coordinators will verify your coverage and create an estimated treatment plan that includes all applicable fees for your consideration.
Are there any disadvantages to white fillings?

No. White fillings are safer both for our patients and the environment. Aside from being mercury-free, they provide you with a far less invasive restorative option that helps preserve the maximum amount of healthy tooth structure.
How often should I get X-rays to screen for cavities?

We typically take a set of bitewing X-rays once a year to screen for new areas of decay between your teeth. Depending on your past cavity risk, Dr. Moua may order them more or less frequently.
Do I need a filling or a crown?

Smaller cavities are best treated with a filling. We will place a filling so long as there is enough healthy enamel to surround and support the restoration. But areas of more aggressive structural damage will require a full-coverage dental crown.
Contact Us
If you think you have a cavity, schedule an appointment today. A few months could mean the difference between a simple filling and a dental emergency.
CONTACT US »

Dental Fillings in Kirkland WA | (425) 823-1600