Meet the Team at Juanita Bay Dentist
Our kind and caring team members are passionate about ensuring patients have an exceptional experience at every visit. We'd like you to get to know them better.
Get to Know Us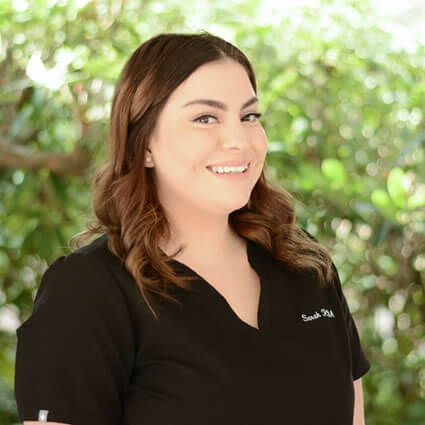 Sarah: Lead Dental Assistant
To prepare for her career, Sarah attended Charter College (a vocational school) in Fife, Washington for one year. She completed the Dental Assistant Program in 2016 and joined Dr. Moua's team in 2017. She keeps the back office running smoothly and gives our patients the best care possible.
"The most fulfilling aspects of my job are learning new things, as dentistry is constantly evolving, seeing smile makeovers, being the best assistant I can be, and simply being there for our patients." Sarah enjoys seeing results on our patients from start to finish, and how happy they are after work is completed.
Outside the practice, Sarah enjoys spending quality time with her two pugs, Sandy and Rocky. She also likes to visit family in Southern California when she can. Traveling with her husband and trying new food spots, dancing, and cooking are her other favorite activities.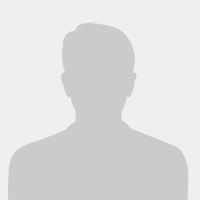 Andrew: Dental Assistant
For Andrew, the most fulfilling part of his job is to see his patients leave the practice with a beautiful smile. To prepare for his career, he earned his associate's degree.
In his spare time, Andrew likes to hike, work out, and explore Washington, as he's still new to the state. Rosa: Dental Assistant
Coming Soon Colleen: Dental Hygienist
Coming Soon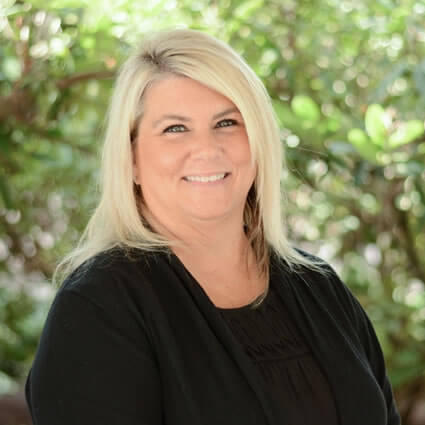 Tami: Office Manager
For Tami, who has been working in the dental field (all in the front office) since 1986, the most fulfilling aspect of her job is developing relationships with our patients. "I enjoy the everyday interactions and the ability to help others."
Outside of work, Tami loves to read, travel and binge-watch her favorite Netflix show. One day she hopes to move to Maui!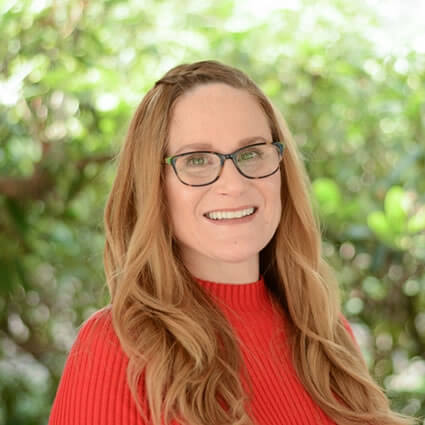 Eryn: Scheduling Coordinator/Dental Assistant
Eryn grew up in Redmond, moved to Utah where she stayed for 15 years and adopted two children. She moved back to Seattle in 2016 to take care of her mom who was diagnosed with Lou Gehrig's disease (ALS) and joined our practice in 2018. Eryn brought with her many years of dental experience and has been a great asset to our team. She loves the outdoors, walks on the beach and playing with her kids and their dog Mylo! Hailey: Scheduling Coordinator
In her role at the practice, Hailey finds the patient interaction and relationships built rewarding. Her job is the perfect fit for her, as she's always loved helping people feel happy and healthy!
Hailey holds a BS in Exercise Science and Nutrition from Bastyr University.
When she's not at the practice, Hailey loves being a dog mom to her two Australian Shepherds that keep her active. She also loves weight lifting. "You can also always find me on the couch with a book in hand, or chilling with my husband watching our favorite TV shows."

Book an Appointment
Contact us today to schedule an appointment!
CONTACT US »

Meet the Team at Juanita Bay Dentist | (425) 823-1600