Restorative Dentistry in Kirkland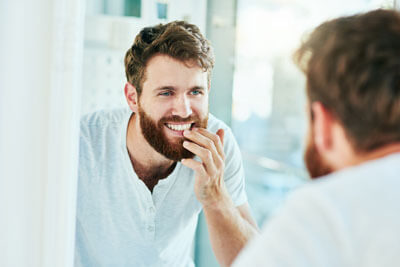 Even though tooth enamel is the hardest structure in your body, it's not invincible to decay and disease. When cavities or accidents damage the structure of your smile, you need a restorative plan to keep things functioning the way nature intended. Fortunately, Dr. Downing Moua and Dr. Thomas Vu can help.
A Different Approach to Care
Dr. Moua is one of the small percentages of dentists to undergo extensive training with the Kois Institute. Kois dentists approach patient care with a "big picture" understanding of cause-and-effect dentistry.
By addressing underlying issues such as neuromuscular concerns, side effects of stress, and functional bite needs, a correct diagnosis can be made that improves the patient's overall oral health as opposed to just treating one problematic tooth. Dr. Moua shares the tools needed so that patients are better equipped to truly understand their oral health conditions and make better choices towards improved wellness.
Composite Dental Fillings – Amalgam and mercury-free white fillings are better for teeth and healthier for our patients. Each white filling is custom-matched to the shade of your smile for optimal aesthetics. Composite naturally bonds to your tooth enamel, making it less invasive to teeth. It's durable and appropriate for all ages.
Crowns and Bridges – Customized dental crowns repair (and protect) broken teeth while bridges replace the ones that are already missing. Each of our ceramic crowns and bridges is custom-designed in a lab for optimal aesthetics and function. With proper care, they can last as long as 20 years or more.
Full and Partial Dentures – Do you need to replace several missing teeth? Our full and partial denture options provide an efficient solution at an affordable price. Full dentures replace all of the teeth at one time, while partial designs set alongside the natural teeth you're able to preserve.
In addition to working closely with your insurance carrier (to maximize your benefits), we also offer flexible payment options. CareCredit financing covers all dental services and includes interest rates as low as 0% for up to 12+ months. You can apply for immediate approval so that medically necessary care doesn't have to wait a day longer.
Will my treatment be covered by my dental insurance plan?

Most preventative and restorative procedures are covered by dental insurance. However, everyone's insurance plan is different. Our treatment coordinators will verify your benefits and provide you with an estimated breakdown of your expected coverage prior to scheduling any type of treatment.
Can I request sedation during my procedure?

Absolutely. We want you to feel as comfortable as possible, regardless of the extent of your treatment. Choose between nitrous oxide (laughing gas) or oral sedation, for a slightly deeper level of relaxation.
What age patients do you treat?

Our practice is currently accepting adult and teen new patients.
Do you offer removal of mercury fillings?

All of our white fillings are mercury-free and amalgam-free. If you have an existing metal filling and would like to have it replaced with a mercury-free option, we can arrange to do so.
Do I need a filling or a crown?

Fillings are appropriate when your tooth is structurally sound with enough enamel surrounding a smaller cavity. For weaker or significantly damaged teeth, crowns offer better protection.
Reserve an Exam Today
Get a customized restorative dentistry treatment plan that fits your lifestyle. Contact Juanita Bay Dentist today to reserve an exam.
CONTACT US »

Restorative Dentistry in Kirkland WA | (425) 823-1600