Veneers in Kirkland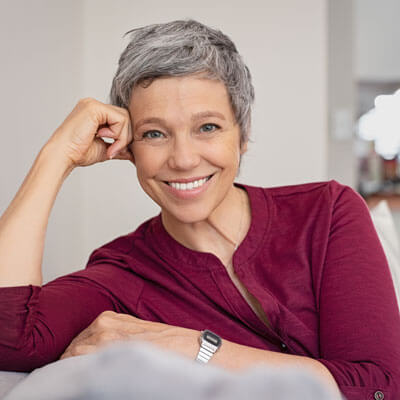 Dental veneers provide our patients with a premium smile makeover experience. Each veneer is crafted of highly-durable, semi-translucent porcelain that's bonded to the front of the visible teeth in their smile zone.
When multiple veneers are placed side by side, they help your overall smile to appear
Straighter
Whiter
Appropriately shaped/sized
Depending on your smile's overall makeup, most people need about six veneers across their upper front teeth. People with wider smiles may need eight or more, depending on which teeth are visible when they're smiling.
If you don't like the way your smile looks or you have multiple chipped teeth, investing in dental veneers is an excellent option.
Advantages of Veneers
Porcelain veneers are more durable than composite bonding. This strength allows them to last 10-15 years on average before they need to be updated. Since you can request specific shapes and colors of veneers, we're able to completely transform your smile without additional steps (such as braces).
Veneers only cover the front side of teeth, so they're a minimally invasive alternative to having multiple crowns placed on your teeth (which cover the entire tooth and thus require more enamel removal).
The bonded attachment between a veneer and your tooth makes the cosmetic restoration extremely durable. Plus, compared to composite bonding, veneers are more attractive and uniform in color. Their translucent hue makes them more natural-looking when we need to address multiple teeth at a time. They also don't attract as much stain. So, if you need to treat several teeth, you'll get better durability from veneers than you would patching over numerous surfaces with bonding.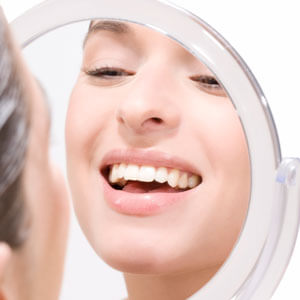 Getting veneers requires careful planning to ensure your satisfaction. We'll begin with a set of impressions to create a mock-up preview of your proposed veneer design. From there you'll be able to look it over and make sure it meets your expectations. Assuming that it does, we'll have you back to start the preparation process.
The initial prep visit will involve numbing your involved teeth and gently cutting out an extremely thin layer of the enamel on the front surfaces of each respective tooth. This step ensures that your veneers don't look bulky. Then we take an impression and send it to our lab. You'll wear temporary veneers while the permanent ones are being designed. When they're ready to place, you'll return to our office to have them permanently bonded to your teeth.
To ensure your veneers last as long as possible, we recommend sleeping in a nightguard to avoid any chipping or wear. If your teeth hit end-to-end prior to treatment, Dr. Downing Moua or Dr. Thomas Vu may recommend having them aligned with orthodontic therapy first. Otherwise, the veneers will simply hit against the opposing teeth and be at risk for fractures.
It's crucial to brush and floss around your veneers daily. Flossing is completely safe as long as done correctly. If you prefer not to floss, consider using a water flosser instead. Avoid any abrasive kinds of toothpaste or baking soda, so as not to scratch the porcelain. Be sure to schedule checkups every six months to have your veneers cleaned and evaluated.
You Deserve a Gorgeous Smile
For dazzling porcelain dental veneers, reserve your consultation today. We offer flexible payment plan options so that your makeover never has to wait.
CONTACT US »

Veneers in Kirkland WA | (425) 823-1600